Welcome to P1
Welcome to Primary One - Mrs Hamill is our P1 Teacher, Mrs Cromie and Mrs Lemon are the P1 Classroom Assistants.
We have a very busy year ahead! Our topic in September is Birthdays. We will be planning a birthday party for our class Teddy who has his 5th birthday. In October we are looking at the topic of Autumn. We will be looking at the changes in season, signs of autumn and harvest. We look at our School in November and discuss the people who help us at school. During December we think about the changes over Winter and of course Christmas! In January and February we cover the topic of Pets. We will be discussing our pets and how to look after them. Next we look at the topic of Homes. We think about different types of homes and look at homes around the world. After Easter we learn all about life on the farm. We always plan a trip to an Open Farm and enjoy seeing farm life in action. Just before we finish our P1 year we think about holidays and enjoy discussing our holiday plans and holiday destinations.
Check out Primary One using Numicon…
P1 have been learning their sounds and practising letter formation .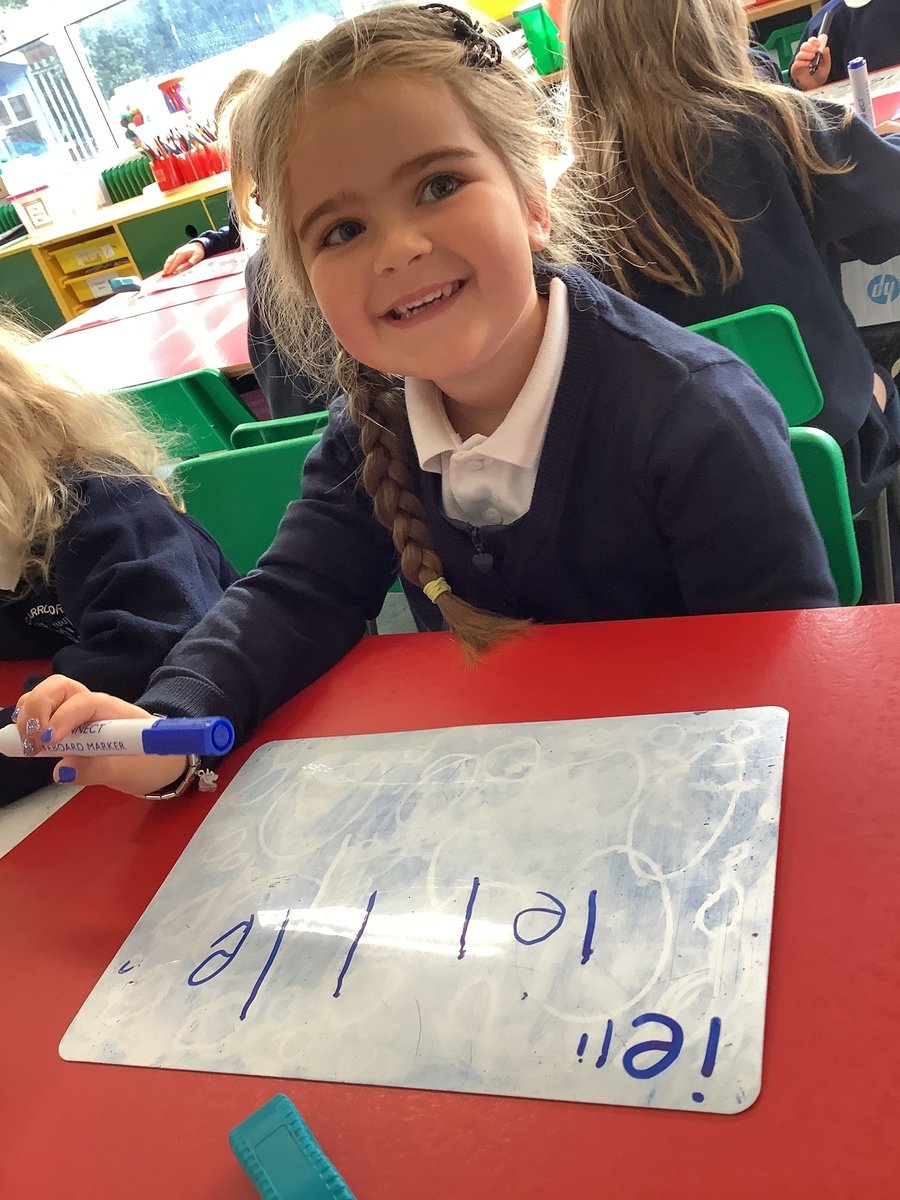 Primary One had a blast celebrating Teddy's Birthday…
P1 had a blast at Mount Stewart walking around finding lots of different leaves.
P1 enjoying Outdoor Play, working on their gross motor skill and imagination!