Community
Community Clean Up this Saturday 14th March 2-4 p.m.
Youth Club
Carrowdore Youth Club starts back on Tuesday 10th September from 7-8.45 p.m. Youth Club takes place at the Community Centre and children from Primary 6 upwards are welcome.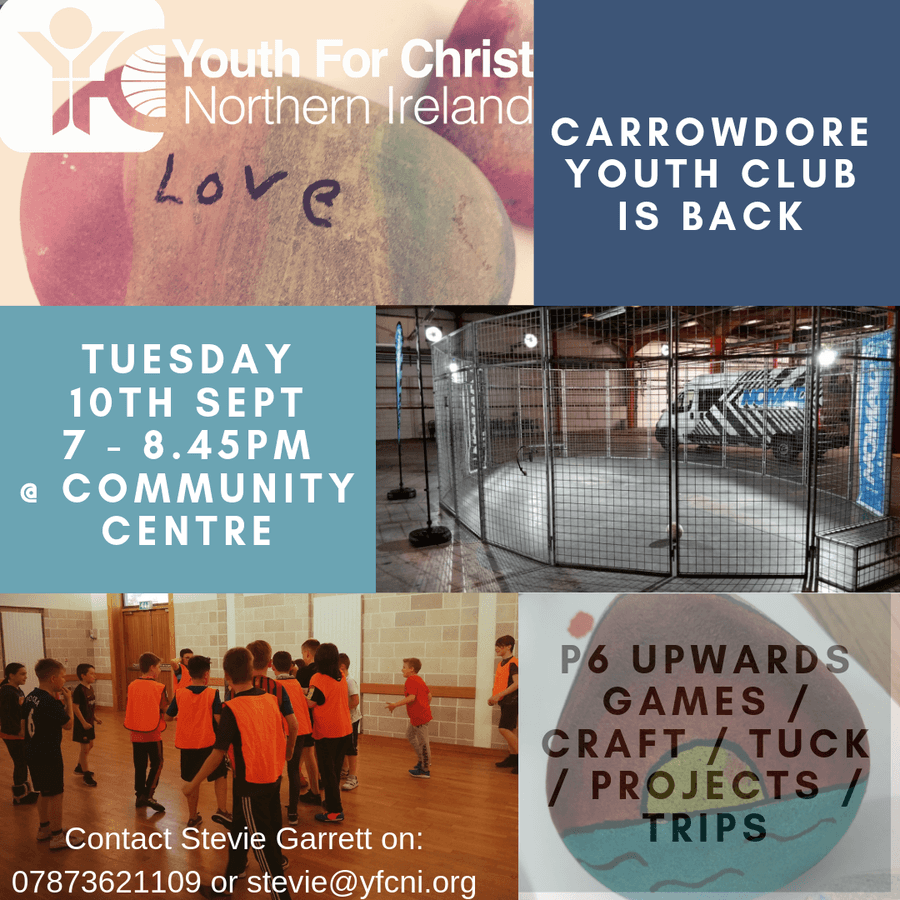 Click on the link below to view a copy of the draft village plan for Carrowdore.